timeline — 5 weeks
roles — content collection, layout, binding
supervision —
Jayme Yen
---
Naiture is a book created to explore the values of the nineteenth-century worldview, Transcendentalism, with the unique lens of our current age technology of Artificial Intelligence.

The book is 126 pages and perfect bound.

The chapters are split by thematic topic (Nature, The Individual, Perseverance, Sublime, Time, and Notes on Ai)

All the imagery was created using Midjourney or DALL-E and the prompts that informed the imagery was prose from Transcedental thinkers such as Henry David Thoreau, Ralph Waldo Emerson, and Emily Dickinson.
I created a microsite for friends and family to buy a copy for themselves. It was a great learning experience in how to package and sell my own product through various online payment formats like Stripe and Paypal. No profit has been made from this book, the cost paid for the materials and cost of printing.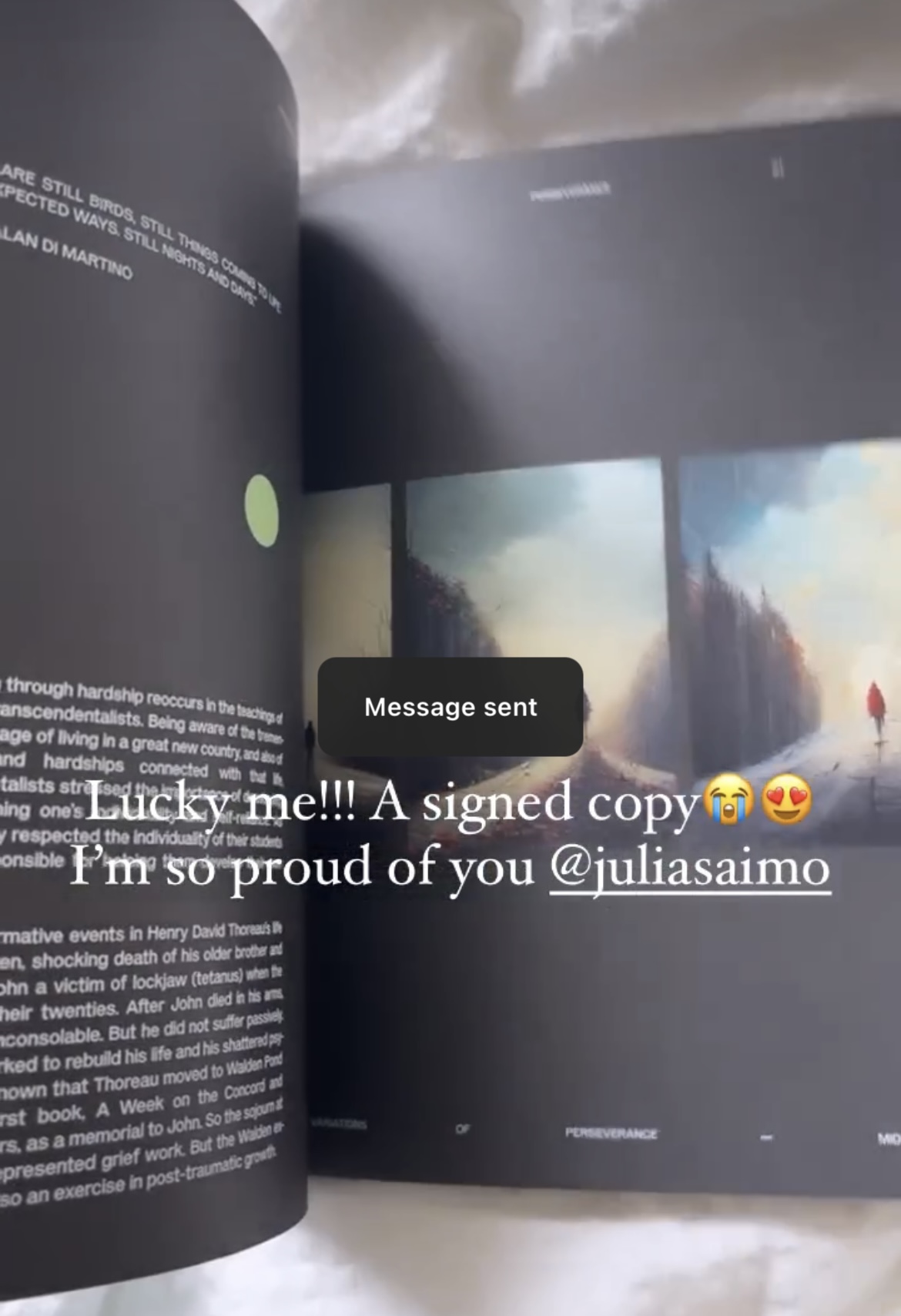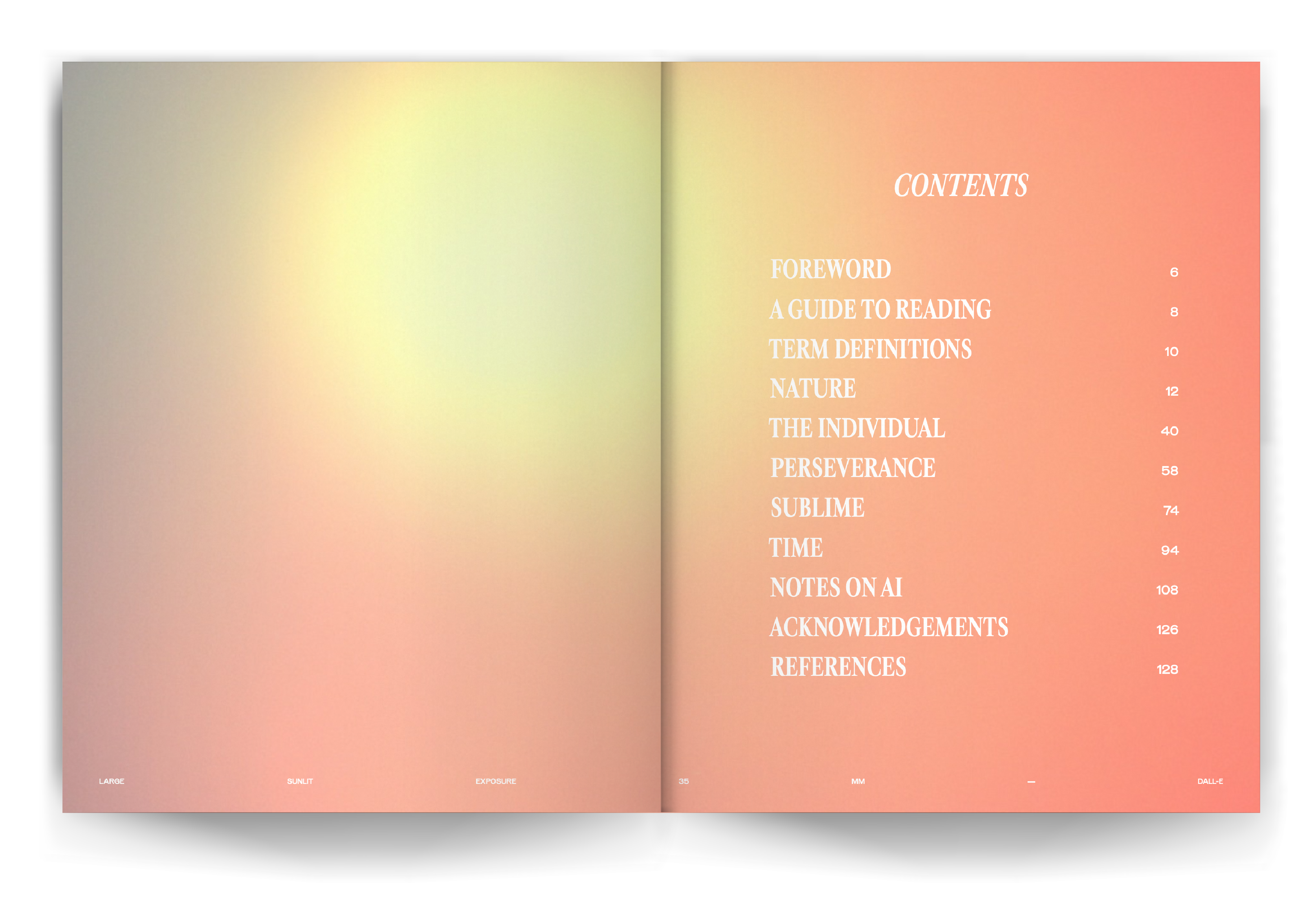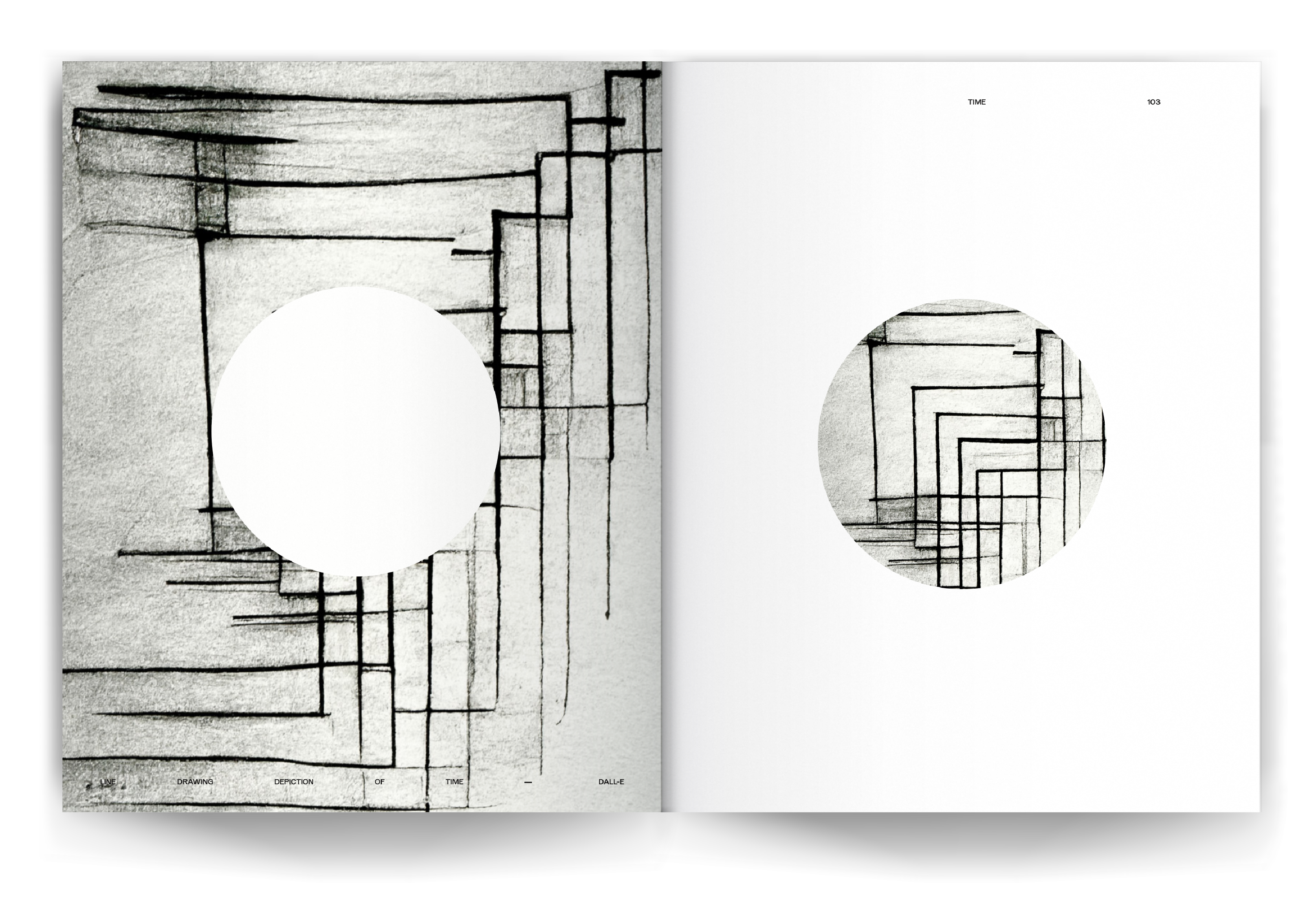 Original Copy︎︎︎



The original copy was coptic sewn and Swiss bound (exposed spine), using 80 lb matte paper including three gatefolds.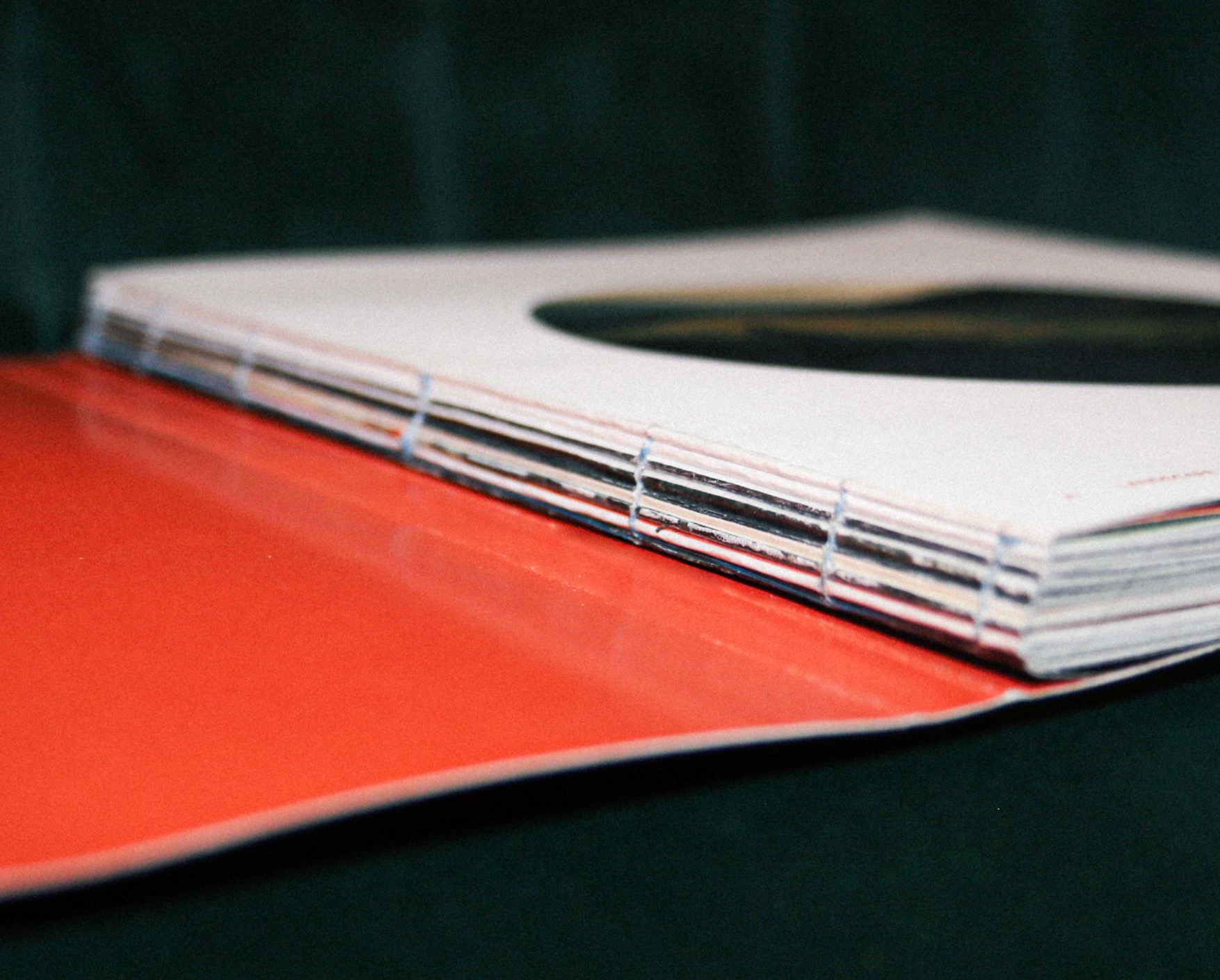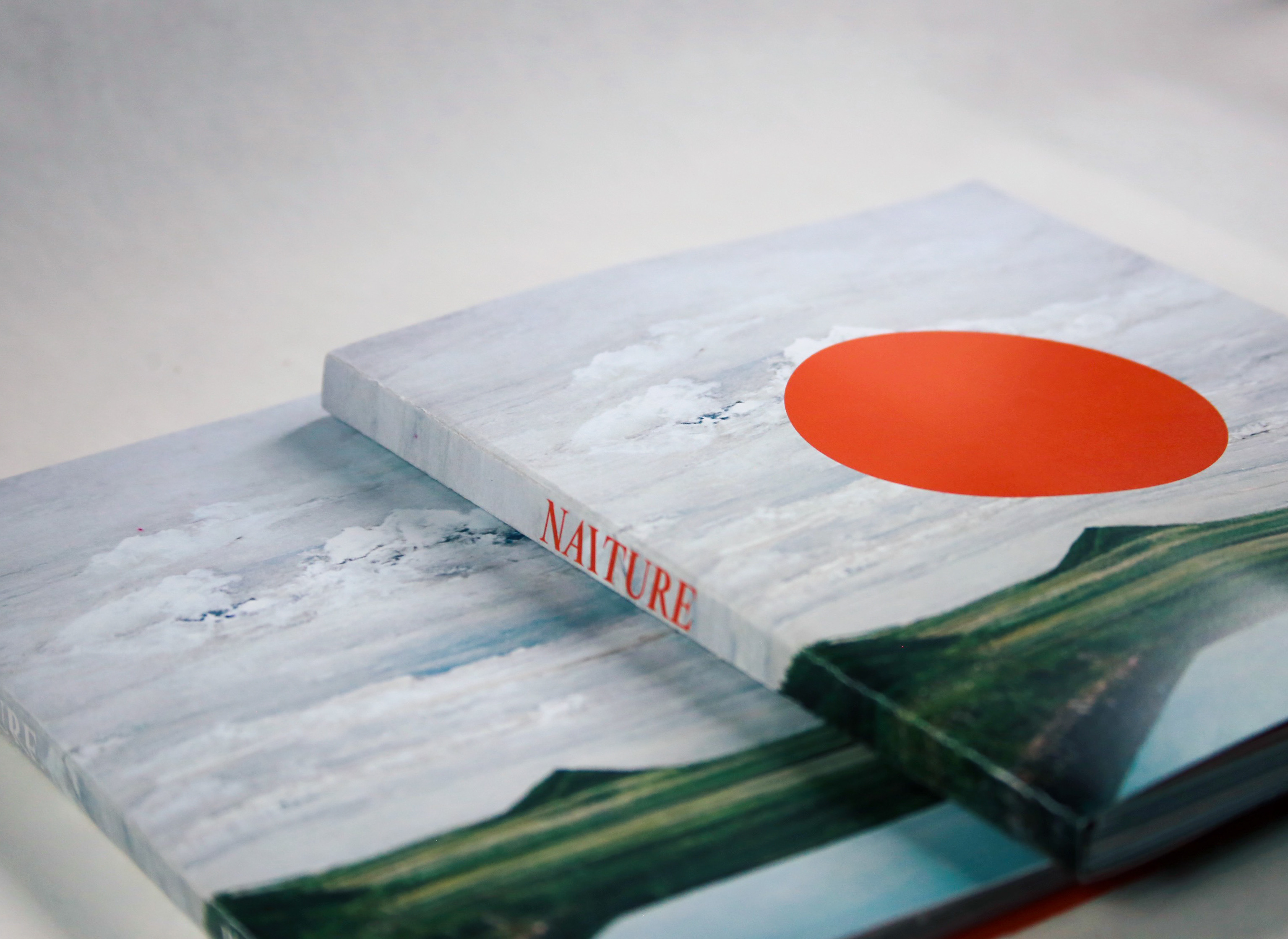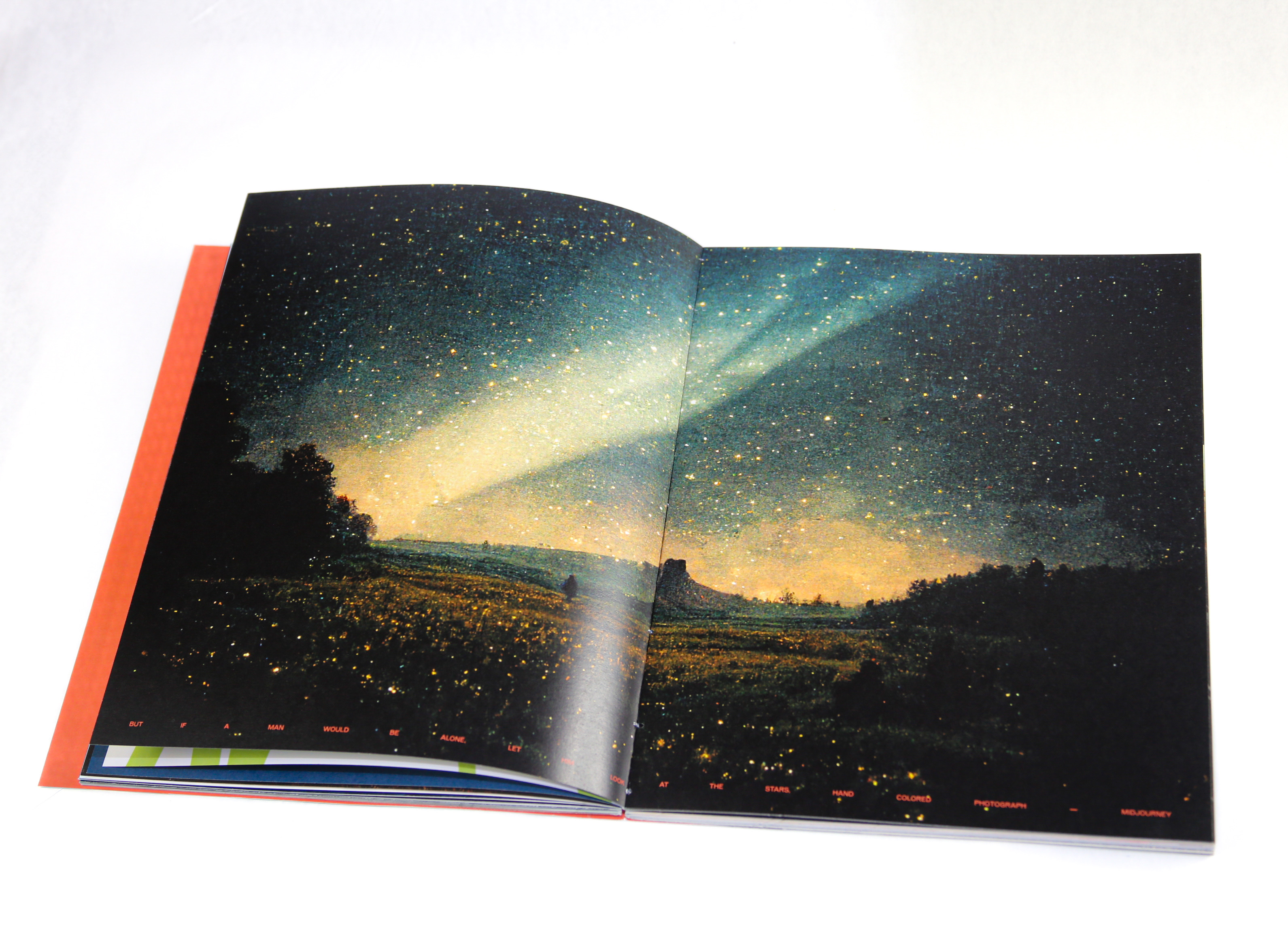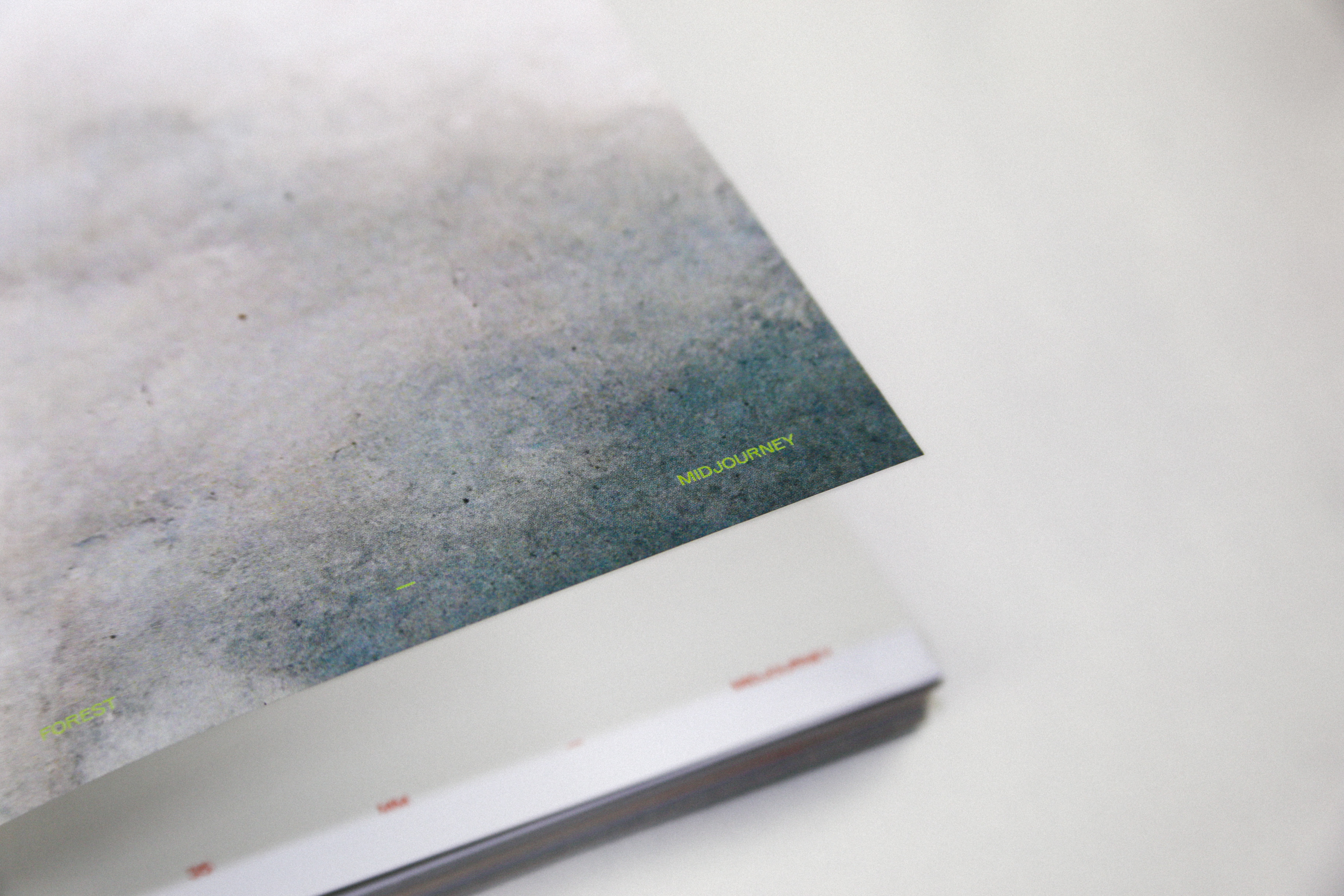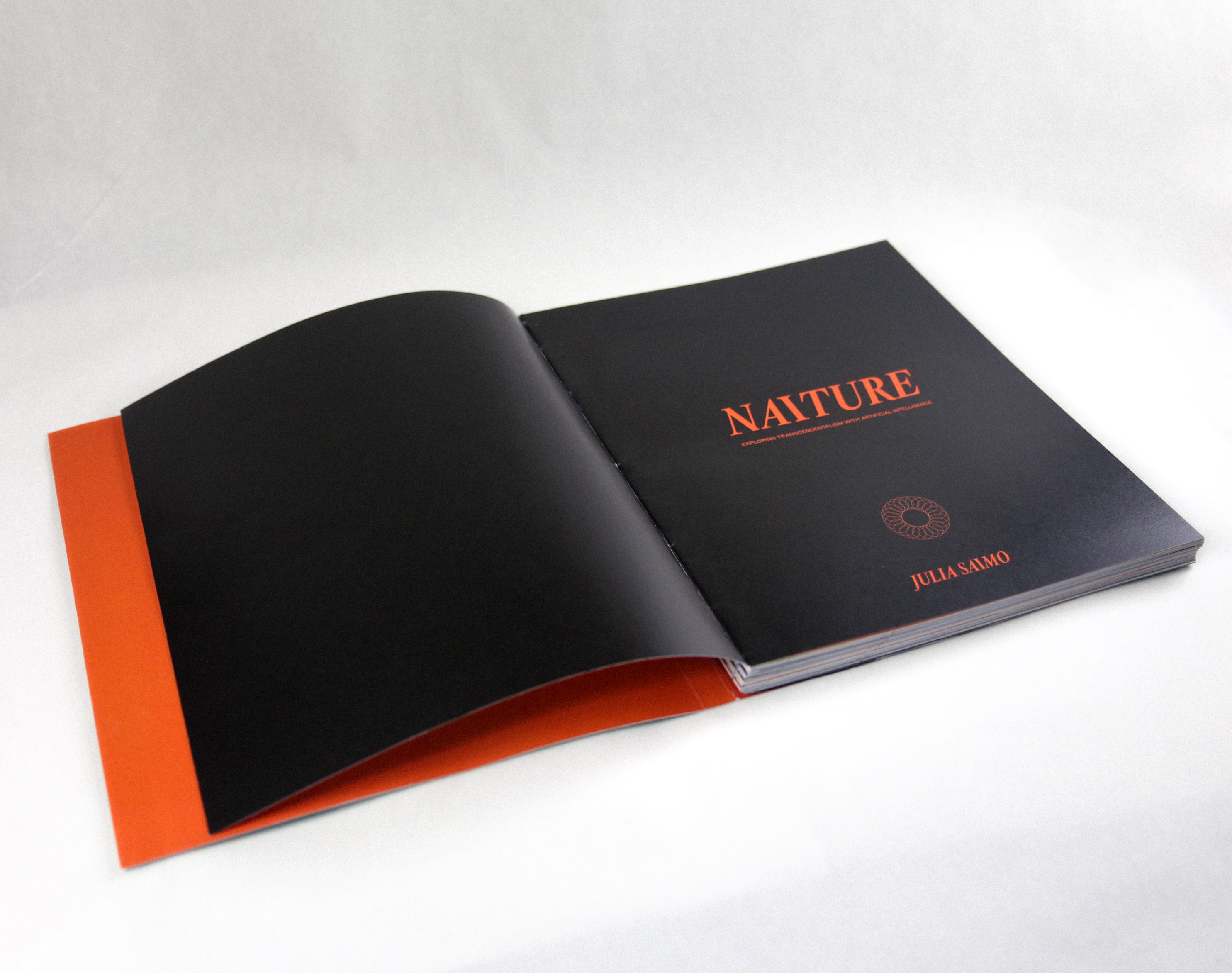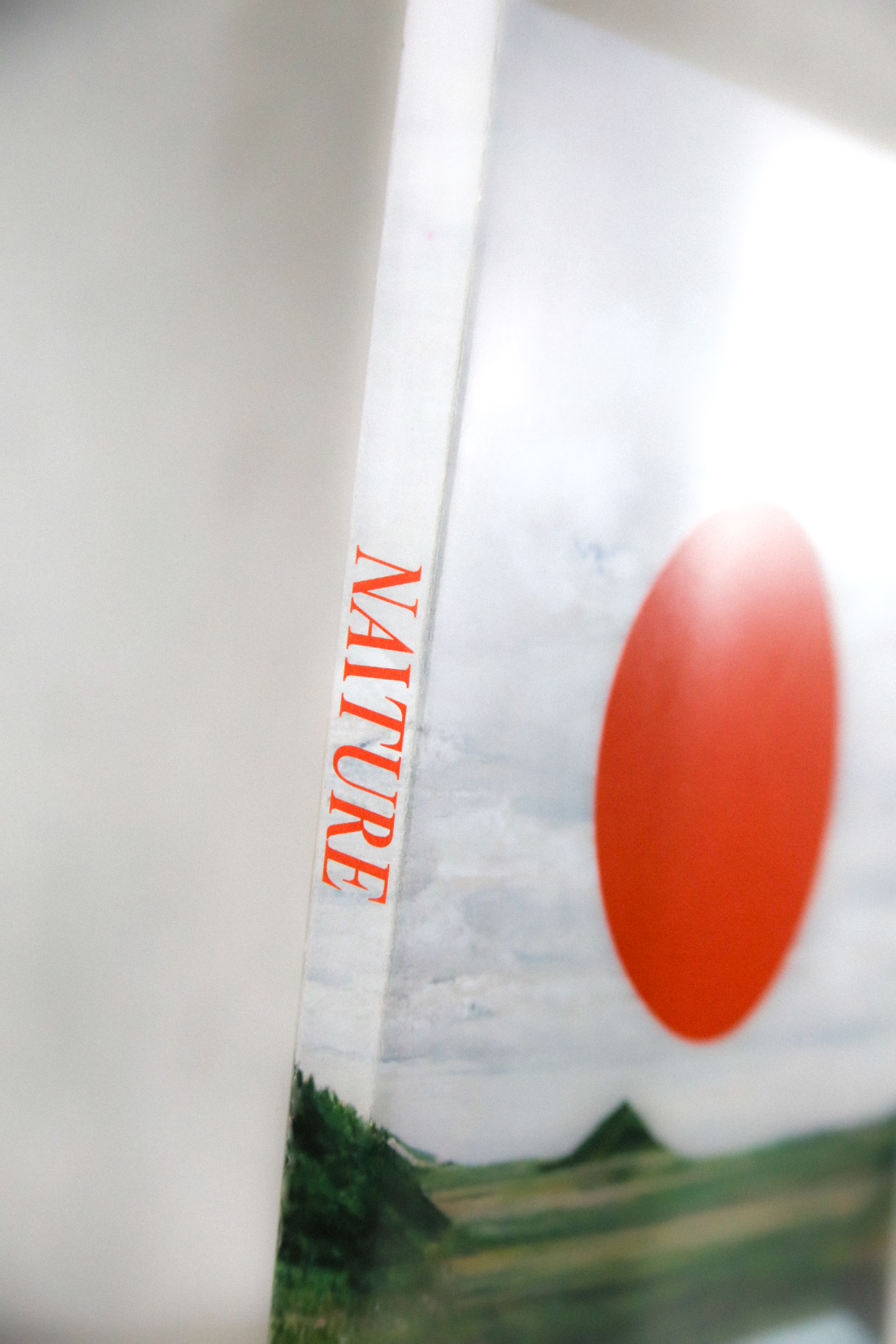 Gatefolds ︎︎︎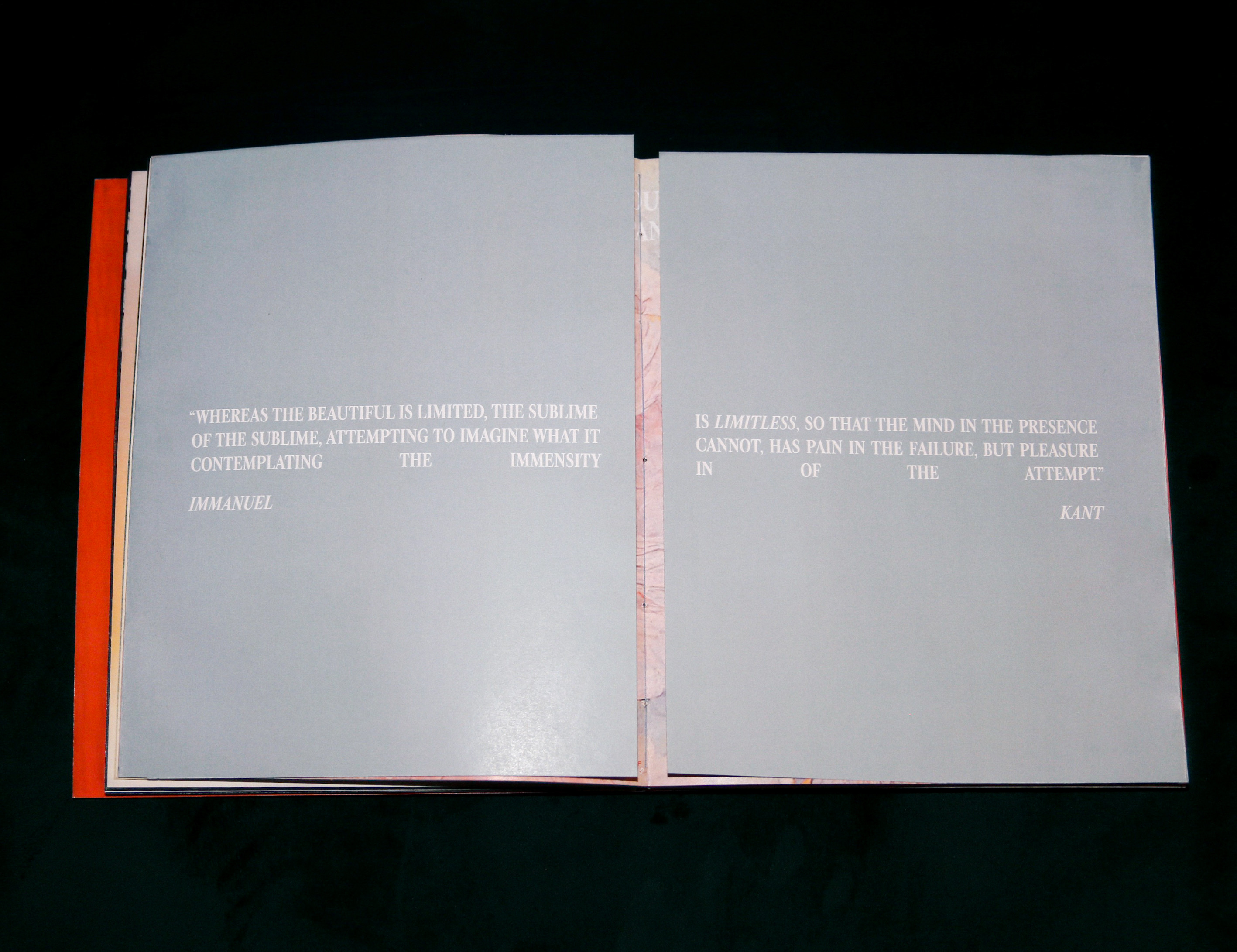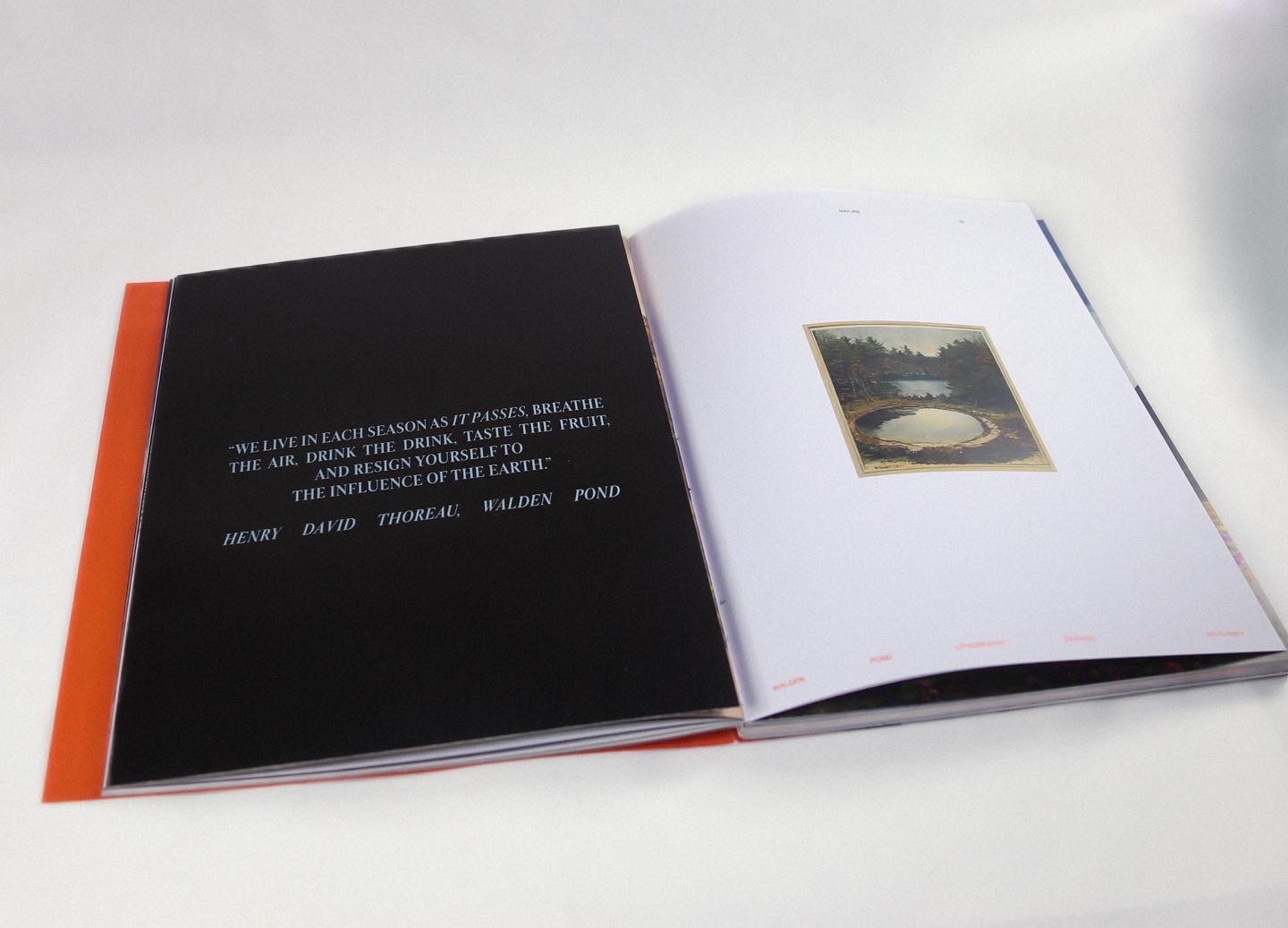 Initial Inspiration︎︎︎

Process︎︎︎